About Us
TSC21 Association of Japan
TSC21 is based on a heat-conservation program founded on the principles of load forecasting, as developed by Tokyo Electric and Nikken Sekkei beginning in 1991. The next ten years were devoted to testing and practical use verification. A consortium of companies volunteering to take part in the project was formed in 1999, and the project broadened in scope to include more communication functions outside of the existing heat conservation applications. This led to the final completion of TSC21 as a total control and energy management tool.
The resulting TSC21 is now available for public use. These days, software needs to move fast to catch up with the rapid advances in information technology in order to avoid obsolescence, and TSC21 is no different. In addition, as soon as the software starts being used, new demands arise. We strive to improve our software on an ongoing basis by continuing to listen to users' opinions and demands; this is the best way to grow and advance the software.
To tap into everyone's collective strength, we needed a users' gathering spot, so we created the TSC21 Association of Japan . The TSC21 Association of Japan is not just for selected groups or individuals. Anyone who is in agreement with the basic principles of the Forum is welcome to participate. While the purpose of the TSC21 Association of Japan is not direct development of the software per se, it is a common ground where Technical Board Members can provide technical support, Advisory Board Members can provide support for the popularization of the software, and everyone can lend their cooperation and support in his or her own way.
In TSC21, there are many hidden possibilities waiting to be discovered. We look forward to its advancement and enrichment through your thoughtful and energetic participation.
Chairman

Nobuhisa Morimoto
Tokyo Electric Co. Ltd. Executive Vice President

Vice Chairman

Isao Makimura
Nikken Sekkei Co. Ltd.  Director, Senior Executive Officer
Organization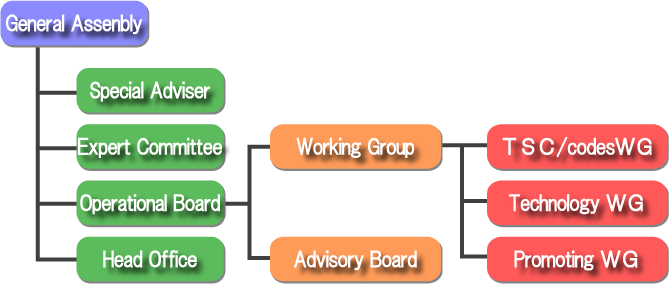 Membership
| Board Member Groups | Member Type | Annual Fee |
| --- | --- | --- |
| Advisory Board | Primarily building owners asked to perform popularization promotional support. | Free |
| Technical Board Members (Institutional) | Corporations and associations. These members are permitted to use or resell TSC21 technology. | 100,000 yen |
| Technical Board Members (Private) | Private persons with an interest in TSC21. These members do not have the authority to weigh in on decisions in the general assembly. | 10,000 yen |